Day and time
Day(s) - 19 Nov 22 - 20 Nov 22

Place
Rundviks centrum
Categories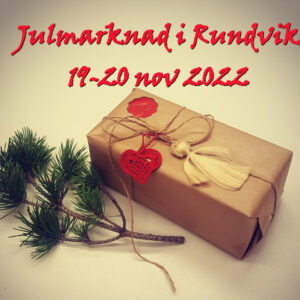 We repeat last year's success and invest again in being able to present a Christmas market in Rundvik with an emphasis on quality and tradition, mainly in food and crafts.
This is a joint arrangement between Folkets Hus, the actors in Centrumhuset and ABF Nordmaling.
Also this year, there will be everything from associations and konst clubs with lotteries, horse riding, charcoal buns, mulled wine, thin bread, Santa, chocolate wheel, serving, face painting.
Children's photography takes place in a studio in the same building as the Picture Museum.
Saturday 19 November at 11-16
Sunday 20 November at 10-15